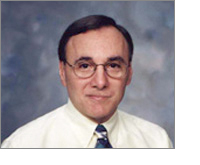 I founded Software Quality Consulting in 1997 with over 35 years experience as a Software Engineer and Software Quality Manager. My consulting practice is focused on software for
safety-critical industries:
medical devices, nuclear power and transportation systems, as well as
mission-critical projects
—projects where software must work reliably.
I have an extensive network of experienced software engineers and consultants—all with demonstrated skills and impeccable credentials—that I draw on when the need arises. Together, we help clients develop, document and test high quality software using proven software engineering techniques that meet all regulatory and mission requirements.
By focusing on providing tailored software development and software quality engineering services, my colleagues and I can meet your demanding schedules and provide the level of quality and documentation required for
safety-critical industries
and
mission-critical projects
.
Mission Statement:
To help create safety-critical and mission-critical software that meets our client's needs, complies with all applicable standards and regulations, with the highest level of quality possible, and in the most cost-effective and timely manner possible.
Consulting Approach:
By working closely with my clients, I become familiar with their products, their software development process, and their company culture. I often use a mix of consulting, training, and facilitating skills to leverage what works and improve what doesn't. This approach ensures measurable improvements in product quality, reliability, and predictability.
My effectiveness as a consultant is directly related to my ability to initiate change in an organization. As a result, I work hard to build positive relationships based on trust and mutual respect.

Click to view resume